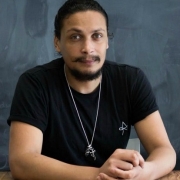 "Marcus is one of those rare breeds of creative multi-hyphenates that truly gets it. He tells authentic stories. He sees and reveres the beauty of small details others might miss. Not only that, he mixes professionalism with personality, and playful charisma, so will have you in stitches from start to finish. It pains me to say it, but yes, he's brilliant to work with!"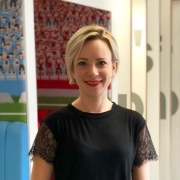 Marcus and the How To Kill An Hour Team are real professionals. Working with him, you always know he's going to go above and beyond to deliver something that brands can't fail to be excited about. Whether editorial or paid partnerships, he comes through every time with creative content that nails key messages while also feeling natural, funny and authentic to the style of the show.
How To Kill An Hour is an award winning platform covering entertainment, gadget and tech news in their own brand of 'Enter-tech-ment.'
Since it's launch in 2016 it's grown a solid fanbase and through a network of co-presenters they have a a social media reach of 307,000 + 97,000 regular podcast listeners.
Joining it's creator Marcus Bronzy  (BBC Radio, CBBC, BT,), is BBC Radio 1 presenter and Strictly Come Dancing contestant Dev, BBC Radio 1Xtra's / BBC Sports / BBC 5 Live's Nick Bright,BBC Radio 1Xtra's DJ Ace and Kiss FM's Funk Butcher.
How To Kill An Hour has been featured in the UK "Editor's Choice" section of the iTunes Podcast App, are often in the Top 10 of the Technology section, have been named one of the "Top 16 British podcasts to listen to" (Mashable) were shortlisted for a Mixcloud online radio award and have had an episode of the podcast turned into an award nominated documentary with leading podcast producers Wisebuddah and Acast.
They have interviewed the likes of Top Gear presenters Freddie Flintoff, Paddy McGuinness and Chris Harris,  DJ Jazzy Jeff, Mo Gilligan, WWE Superstar Kofi Kingston, England Rugby Union Player James Haskell, the UK's number one YouTuber's KSI, Rick Edwards, Edith Bowman, Matt Richardson, Doctor Who's Mandip Gill, Ed Gamble  Ortis Deley, Adele Roberts, Scroobius Pip, Colin Furze, Julia Hardy and comedians Dane Baptiste and Kae Kurd in on the show!
As well as regular podcast partnerships with the likes of Microsoft, Google, Apple,  How To Kill An Hour is now creating branded video content. Marcus has already written and produced content with O2, Ford Mustang / Performance and DJI. 
How To Kill An Hour has collaborated with leading marketing agencies such as Ogilvy, Havas, Frank PR, We are Romans and H+K.
Marcus understands how to produce content with an on brand message, that not only engages, but entertains the audience experiencing it.