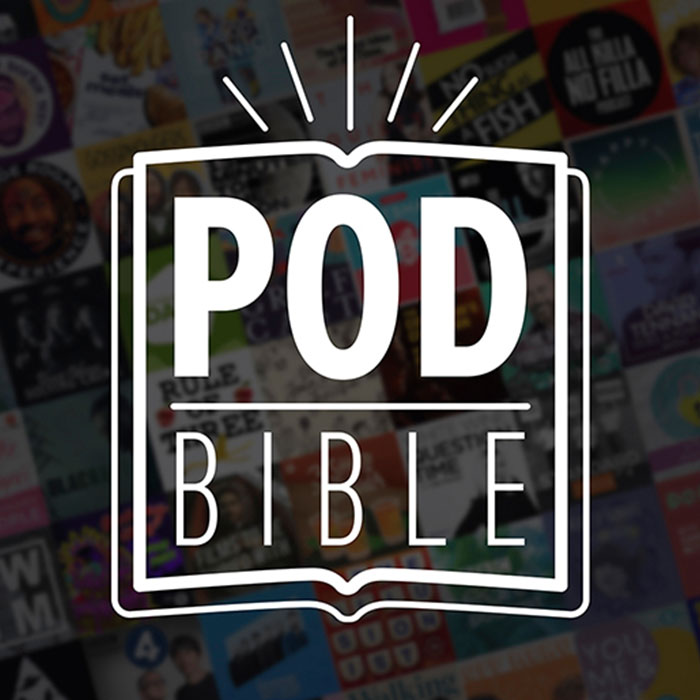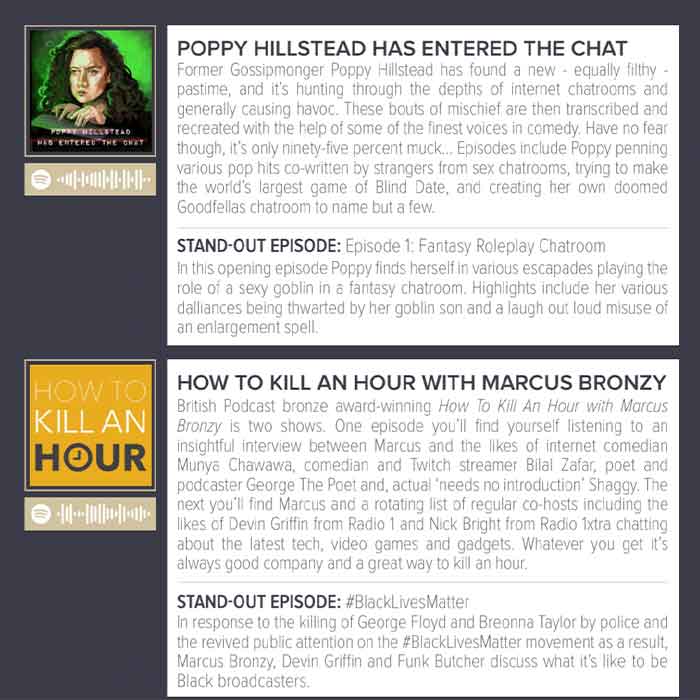 In October 2020 How To Kill An Hour was featured in the PodBible Magazine alongside some amazing podcasts!
The stand out episode for them was the #BlackLivesMatter episode that Marcus recorded for the How To Kill An Hour podcast. In response to the killings of George Floyd and Breonna Taylor by police and the revived public attention of the Black Lives Matter movement. Where Marcus Bronzy, Dev Griffin and Funk Butcher described their experiences as Black broadcasters.
You can read what the PodBible magazine where How To Kill An Hour was featured here!
About PodBible:
The UKs only publication dedicated to podcasts.In association with Acast & Spotify & Audible
PodBible is run by: Scroobius Pip, Stu Whiffen, Adam Richardson, Jordan Rizzieri & Joe Ducarreaux